Back at the Schillerplatz
The historical art treasures of the Academy are back in the rooms of the Gemäldegalerie am Schillerplatz and will be juxtaposed with contemporary art in collaboration with the Indian curator trio Raqs Media Collective.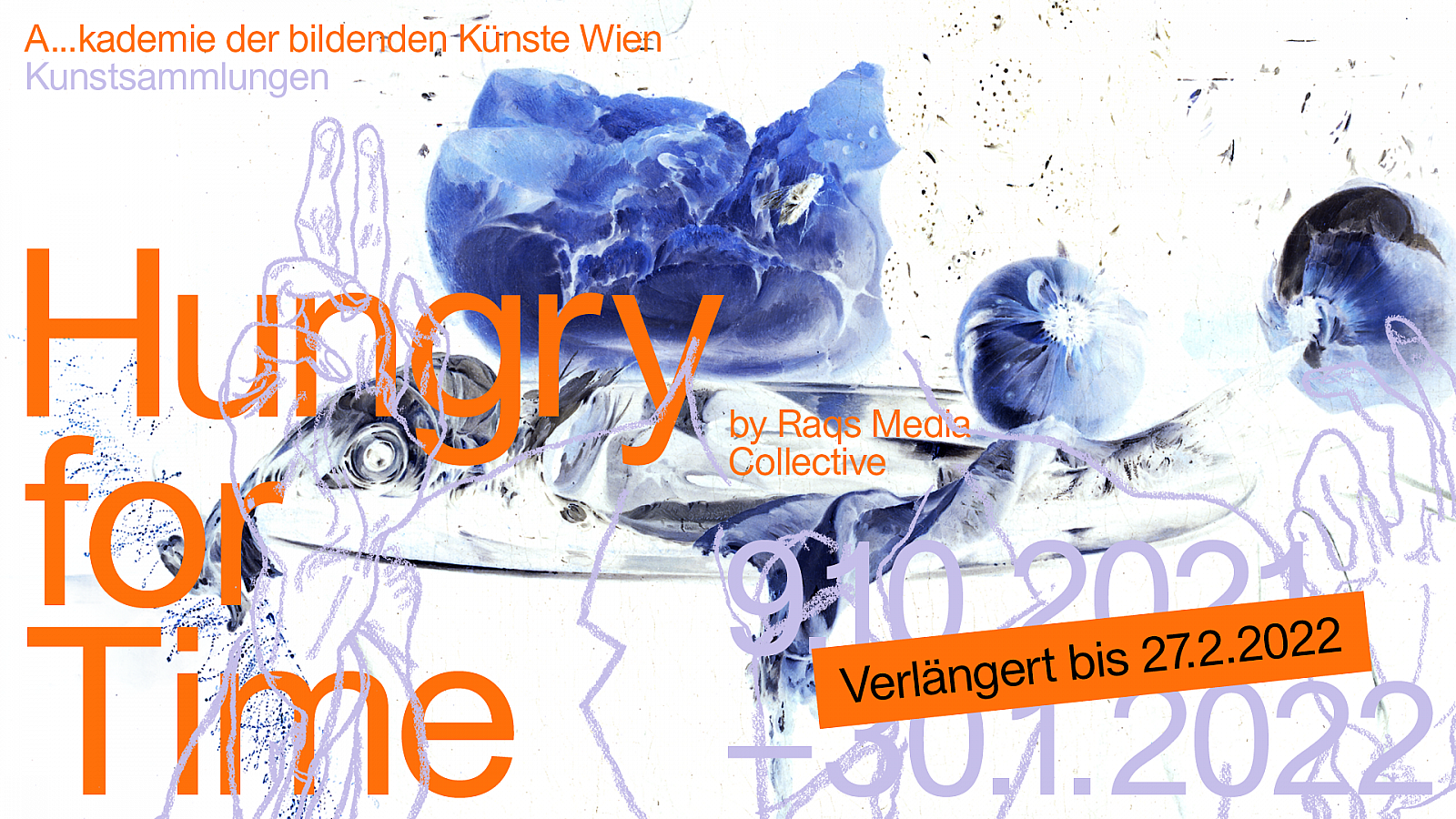 Hungry for Time
An invitation to epistemic disobedience with Raqs Media Collective, in the Art Collections of the Academy of Fine Arts Vienna
9.10.2021–27.2.2022
The Academy of Fine Arts Vienna has undergone a fundamental renovation and modernization and returned this summer to its historical building on Schillerplatz. For this occasion, the internationally active artist and curator trio from New Delhi, Raqs Media Collective (Jeebesh Bagchi, Monica Narula, Shuddhabrata Sengupta), was asked to survey the historical art collections—the Paintings Gallery, the Graphic Collection and the Plaster Cast Collection—from an external perspective and to mediate a thematic reorientation in dialogue with contemporary art. Hungry for Time developed through a collaboration with the Academy's own expertise while taking the current decolonialism discourse in art and cultural studies into account, thereby opening up a new way of perceiving the art collections.
>
press images
>
press release Hungry for Time (English)
>
exhibition folder Hungry for Time (English)
Contact:
Claudia Bauer
Head of communications Kunstsammlungen
Gemäldegalerie Kupferstichkabinett Glyptothek
+43(1)58816-2211
c.bauer@akbild.ac.at